About 150,000 residents of Kisii town and its environs have continued to experience perennial water shortage, thanks to the county's old and dilapidated distribution network.
Hellen Kwamboka, a resident of Kisii town living in a rented house. The greatest challenge this mother of three has experienced during her two year stay in the  24 hour economic hub town is lack of water.
Like many other residents in the town and its environments, Kwamboka is poised to continue experiencing perennial shortage, a very basic but crucial commodity, especially during the current global Covid-19 pandemic.
This is despite completion of the expansion of  water supply project to the area at a cost of Sh1.8b billion which the government of Kenya paid 10 percent, with the German government through KFW development bank contributing the remaining 90 percent.
The new treatment works at Kegati area which was constructed in accordance to the vision 2030 has the voluminous capacity of 27 million liters per  day but can only transmit 8 million liters to cope with the old system which previously managed only 4 million liters.
According to the project Resident Engineer, Kisii Water Supply, Silus Cheruiyot, the project is part of an expansion of water supply and sanitation systems for Kisii and Nyamira towns, which was allocated a total sum of Sh2.3billion.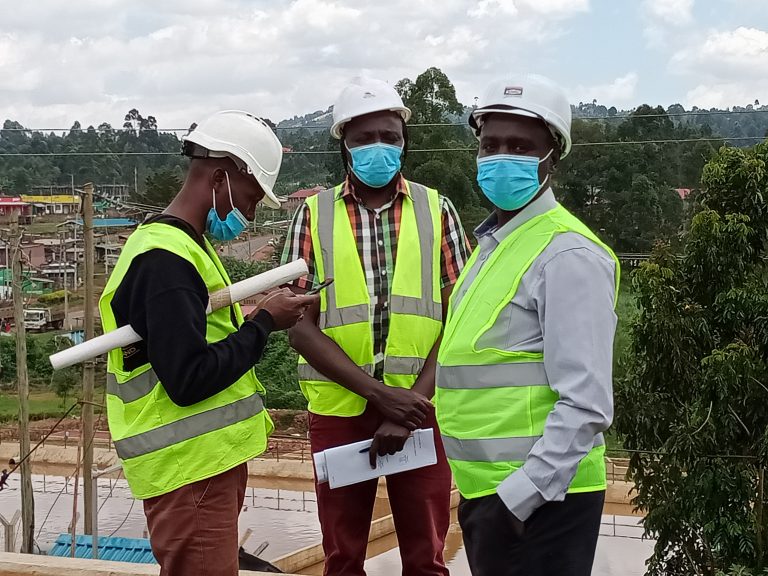 However, Kwamboka and other residents are yet to see the benefits of the water project, which also captured the area sanitation development system and is now complete to ensure provision of sufficient,
hygienic, economically viable and affordable water to improve health of the urban population.
"This is meant to reduce water borne diseases hence favoring economic development in the about 150sq kilometers," he says.
Cheruiyot says the water project is meant to serve 200,000 residents in the County Headquarters and other peri-urban areas within its close geographical proximity by the year 2030.
However, like Kwamboka, the residents are yet to reap maximum benefits from the project, almost one year after it was commissioned because connectivity has poor capacity of piping, metering and fittings to reach the consumers.
Cheruiyot notes that 14 km piping done under the project only reached 1,000 households and the local water company, Gusii Water and Sewerage Company GWASCO, which is mandated to do the connectivity has to do much more to sufficiently reach the targeted population.
He notes that the old system installed many decades ago is dogged by frequent bursts, clogging and leakages which forces management to often disconnect the water  to allow for repairs.
Cheruiyot notes that lack of capacity by GWASCO to procure more pipes could translate to lesser customers, poor capacity to pay staff, purchase of chemicals for treatment and less tax collection for services rendered.
However, the Managing Director (MD), GWASCO, Eng. Osborne Nanga, says there are plans to connect more residents and to revive the 10 water kiosks in town to serve Daraja Mbili market, Nubian Community, Menyinkwa area and Jogoo among others.
Confirming that the old connectivity needed urgent replacement, Nanga said the water that is running through the town center had to be treated frequently in case it easily got contaminated due to leakages.
The Managing Director disclosed that the company had a meeting with relevant authorities
with a view to sourcing for funds to increase coverage and connectivity through which it will also  increase revenue collection.
"GWASCO currently needs to closely monitor the dilapidated systems, source for adequate funds for watershed management and ensure sustainable water supply against impacts of population pressure which is rapidly rising," he says.
The MD  explains that expansion of the project has not affected  the running cost, citing reduction of electricity cost to Sh2.5 million from the  previous Sh3million per month.
Noting that the oldest piping in the area was put in 1934, he appeals to the two levels of  Government to help rehabilitate  the system so that it can sustain the water pressure, especially at night when usage is minimal.
Nanga  appeals to customers to pay their bills promptly even if the government has stopped water disconnections during the Covid-19 pandemic period.
The MD  also cautions against criminal activities like illegal connectivity saying it warrants a fine of Sh30,000 for domestic use and Sh100,000 for commercial use.
The company also plans to do 40,000 connections by June 2021 and was flexible to provide prior connectivity and allow residents to pay comfortably instead of doing illegal connections.
By Clinton Nyamubo and Jane Naitore