Many public and private hospitals have taken advantage of coronavirus outbreak to rip off needy patients by inflating medical bills.
An outspoken PCEA clergyman Rev Godffrey Jomo has therefore appealed to the government to come to the rescue of Covid-19 patients as their families are being forced to dispose everything and spend all savings in order to clear the huge medical debts presented to them.
"As the deadly Coronavirus continue ravaging Kenya, hospitals are on the other hand making a kill by fleecing the last coin from victims battling the disease," he lamented.
He was speaking to KNA at Reach all for Christ church in Mbari ya Nguura village, Gikondi location, Nyeri County on Wednesday.
"Today if you are rushed to hospital, the medics assume you are suffering from coronavirus and the management demand your family deposits a whooping Sh600,000 before you are received in the facility's ICU. More worrying is that the longer you stay in ICU, the happier the management as medical bills keep spiraling to millions. And even if they know you won't come out alive, they continue keeping you in the machines for financial gains," he stressed.
He singled out a case whereby his cousin Nelson Waweru Njukia remained at Moi Teaching and Referral Hospital's (MTRH) ICU for nine day before succumbing to the virus.
"To make the matter worse, the hospital slapped the family with Sh637, 000 medical bill that he had allegedly accrued during the short stint," Jomo noted.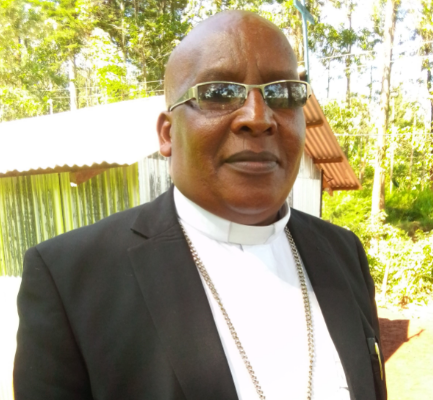 In total, he added the family spent over Sh3.1 million in clearing Waweru's medical bills and his send off as he had earlier been attended to at Nakuru based War memorial and Evans private hospitals where the family also paid handsomely for the services.
"The family struggled a lot to raise the money to the extent of disposing almost all their property," he complained.
To address the crisis, Rev Jomo challenged President Uhuru Kenyatta and the National Assembly to come up with measures to regulate hospitals operations and further set a kitty to cater for coronavirus victims from poor families.
"The National Health Insurer (NHIF) should also be financially empowered and directed to clear the medical bills fully instead of the present scenario where it pays peanuts forcing families to spend every coin and sell every property to foot the bills," he said.
The PCEA cleric maintained that all efforts should be geared towards fighting the virus and addressing its adverse impacts noting that BBI and other non-urgent issues should be shelved at least for now.
"As a country we should be thinking of how to overcome the pandemic. All resources must be pooled towards winning this challenge," he said.
By Kamiri Munyaka