Concern has been raised over a secondary school next to Kenyatta University (KU) which failed terribly in last year's KCSE results, with over half of its students getting a mean grade of E.
The University Vice chancellor Prof. Paul Wainaina has termed it as a public shame that Kiwanja Secondary School got 62 Es, several Ds and only two Cs in last year's KCSE results.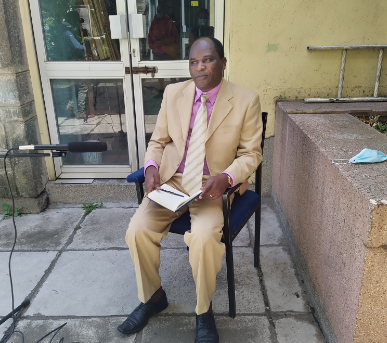 "This is a big shame for us that a school that borders one of the premier universities in the region gets several Es in KCSE. None of the students will go to university. Instead of the students striving to join us next door neighbour they have failed miserably," he said.
The VC was speaking when one of the university lecturer's Dr. Rubai Mandela launched her book, Before Two Become One, Navigating Marital Relationships at a Ruiru hotel Monday.
Prof. Wainaina took issue with the school's lack of self-drive to learn, saying the students have never visited the university for motivational talks or normal tours to familiarize to acquaint themselves with the pinnacles of education. "We have been receiving students from across the country who come here to have a feel of the university environment, with a view to revitalizing their passion to learn. However, there is no time we have received students from this school, despite it being less than five minutes away," lamented the don.
He said as education stakeholders, they have taken note of the poor results and are working on modalities to motivate the school to take education keenly.
The VC attributed the dismal performance to lack of discipline by the parents saying possibly they do not understand the importance of education or have failed to provide a conducive learning environment for their children.
Prof. Wainaina said students at the school allegedly abuse drugs sold by the local community and the school management is unable to deal with the problem.
However, he said in partnership with other stakeholders they will weed out drug abuse in the school and motivate the students to perform well.
By Muoki Charles