Kwale County government has embarked on upgrading and refurbishing rural health facilities to improve the health services delivery in the region.
Governor Salim Mvurya said his administration is putting up infrastructure and key facilities in an ongoing effort to support the health sector especially in rural and remote corners of the coastal county.
He said the devolved unit is committed to ensuring that quality and reliable basic healthcare services are easily accessible at grassroots level across the county.
The two term county boss said he is committed to provide decent health services to the people before the end of his second and final term in office in 2022.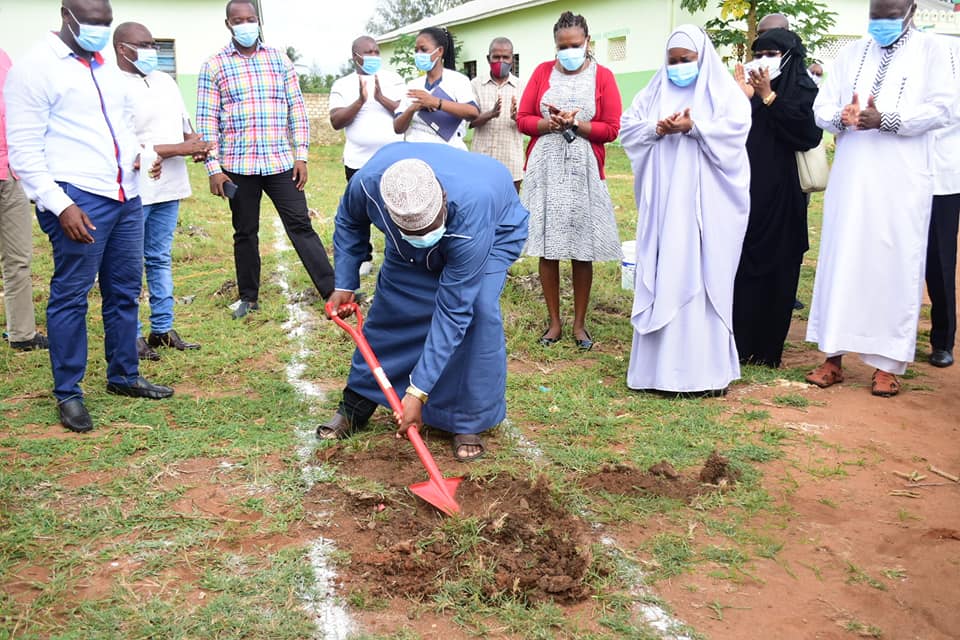 Mvurya presided over the ground-breaking ceremony for Mwazaro dispensary outpatient block in Kikoneni ward of Lunga Lunga sub county, Mvindeni dispensary laboratory in Ukunda ward of Msambweni sub county and maternity wing projects for Magaoni, Mchinjirini, Milalani and Fingirika health centres in Kinondo ward of Msambweni sub county.
Governor Mvurya said that Kwale will never be the same after his administration invested heavily in the health sector so that the residents can access essential medical services at their door steps.
He revealed that the devolved unit has since the inception of devolution in 2013 built 137 health facilities across the 20 wards of the county.
Mvurya who was accompanied by his Deputy Fatuma Achani and County Health Executive Francis Gwama said he is at the forefront in making sure health services to the residents are improved.
"We are putting up these facilities across the county to avail health services for our people so that they don't have to walk for long distances to access health checkups and treatments," he said.
He said the objective of the health centre upgrades is to make sure that wananchi can access treatment nearest to their homes noting that poor transportation networks and lack of resources prevent rural communities from receiving basic health services.
Mvurya urged residents to fully support the county leadership to enable it to fulfill its development objectives adding that his administration has invested heavily in healthcare, education and Agriculture in a bid to transform the lives of the people.
By Hussein Abdullahi